Shanghai, 2008– Zowietek Electronics, Ltd., the multi-media and network video product supplier in China, announce All-in-one waterproof LANC Remote Control and LANC/Beacon Extension Cable today.

All-in-one remote control makes one LANC remote control for all video cameras with a LANC connection and one button for all functions possible. It works for all old models of Sony or Sony LANC compatible video camera, new DVD and Hard Disk video cameras with a 2.5mm LANC jack. You don't need concern compatibility problems and complicated button combinations to control your video camera. Long LANC cable makes it easy to store you video camera in safe place while focusing on your sport activities. There is no need to access the video camera buttons directly for recording and standby or power on/off. It can extend the video camera battery life. Only one simple multi-color LED for video camera status feedback, such as recording, standby, low battery and low tape status. This LANC Remote Control is an IP65 water/dust/mud proof design. The LANC extension cable is also available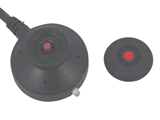 About Zowietek
Zowietek Electronics, Ltd established in the year of 2004, has many years of excellent experiences in the design, development and manufacture of high-quality Medical Video Recorder, HD SDI Bullet Camera, HD Bullet Camera, HD Micro DVR, HD Video Encoder, Micro MPEG2 DVR, LANC, TV Tuner Card, MPEG-1/2/4 encoder, VBI/Teletext, VideoScope and on-going development efforts. We have strong hardware, firmware, software, and R&D experiences to be the market leader in developing, manufacturing, and intergraing, digital video technology for professional video applications for many years. Zowietek is focusing on OEM/ODM customers worldwide. We keep presenting the latest video technology and full range solutions to our customers. For more information, please visit the company's web site at www.zowietek.com.