Shanghai, 2012– Zowietek Electronics, Ltd., the ExtremeApp is relased for all DVR products. It can config DVR, replay video, show GPS position on Google Map and show G-Force meanwhile. It can config both legacy CF Micro Pocket DVR, 4CH Micro Pocket DVR and new HD Bullet DVR. The recording GPS position can be displayed on Google Map which is synchronized with the video replay time base. When you drag the time position of video, the position on Google Map will be follow with it.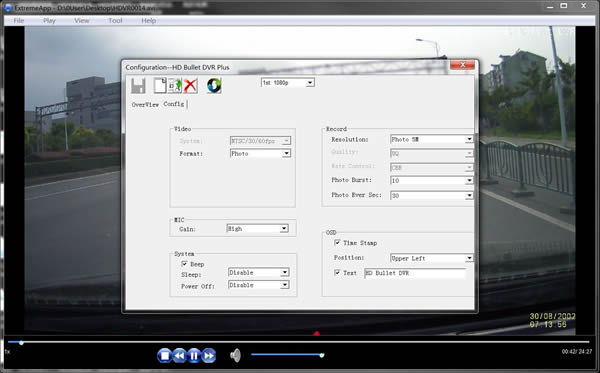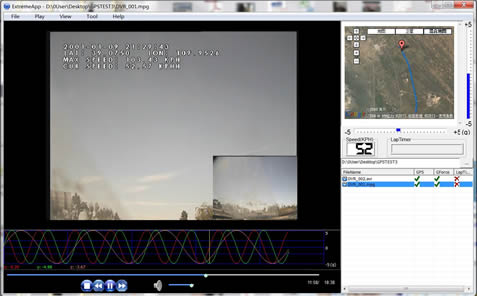 Zowietek Electronics, Ltd established in the year of 2004, has many years of excellent experiences in the design, development and
manufacture
of high-quality
Medical Video Recorder
,
HD SDI Bullet Camera
,
HD Bullet Camera
,
HD Micro DVR
,
HD Video Encoder
,
Micro MPEG2 DVR
,
LANC
, TV Tuner Card, MPEG-1/2/4 encoder, VBI/Teletext, VideoScope and on-going development efforts. We have strong hardware, firmware, software, and
R&D
experiences to be the market leader in developing, manufacturing, and intergraing, digital video technology for professional video applications for many years. Zowietek is focusing on
OEM/ODM
customers worldwide. We keep presenting the latest video technology and full range solutions to our customers. For more information, please visit the company's web site at
www.zowietek.com
.